The Palo Alto Junior Museum & Zoo (JMZ) will be re-imagined and rebuilt, thanks to a $15 million matching grant from the Peery Foundation and $10 million in private donations from local donors.
We are thrilled to tell you that we have raised $25 million to rebuild the Palo Alto Junior Museum & Zoo! It's thanks to you that we made it.  We received the final donation to reach our $10 million goal, releasing a $15 million matching grant from the Peery Foundation. Thank you to all of our donors, and to the Peery Foundation, the City of Palo Alto and the JMZ staff.
For more information:
How will the JMZ Improve?
Parts of our current building date back to 1941, and is inadequate to meet the educational responsibilities of the JMZ. The JMZ's innovative and age-appropriate science teaching introduces more than 17,000 local students—in schools, science camps and field trips—annually to the wonders and joy of learning about the world around them.
We have approximately 180,000 visitors a year, and while we intend to keep the intimate feel of the JMZ, there are environmental, safety and comfort constraints we need to address.
On successful completion of the JMZ Initiative, the Palo Alto Junior Museum & Zoo will have:
Better visitor amenities and experiences, including a dedicated safe area for bus drop-off, special entrance for school groups, and modern bathrooms.
More STEM and biosciences education, and a teachers' lesson planning space.
Expanded programming for economically disadvantaged schools.
Improved facilities and programs for children with physical and developmental disabilities.
Multi-purpose spaces, (3 internal, 3 external) for teaching, events and special exhibits.
And be a Greener building by having:
A sustainable, green building design.
Renewable energy sources and recycled water systems.
Heightened community pride.
Increased earned revenue.
Project Timeline
1941     JMZ is built
2012     Concept design involving CAW Architects, Portico Design Group, staff and public
2013     Campaign Launch: Strategic Plan and Business Plan completed
2014     Secure Seed Funding and Establish Advisory Council
2015     Fund Development and Negotiated Agreement with City of Palo Alto
2017     Groundbreaking: Establish JMZ at temporary site
2018     Construction
2020     Grand Opening of JMZ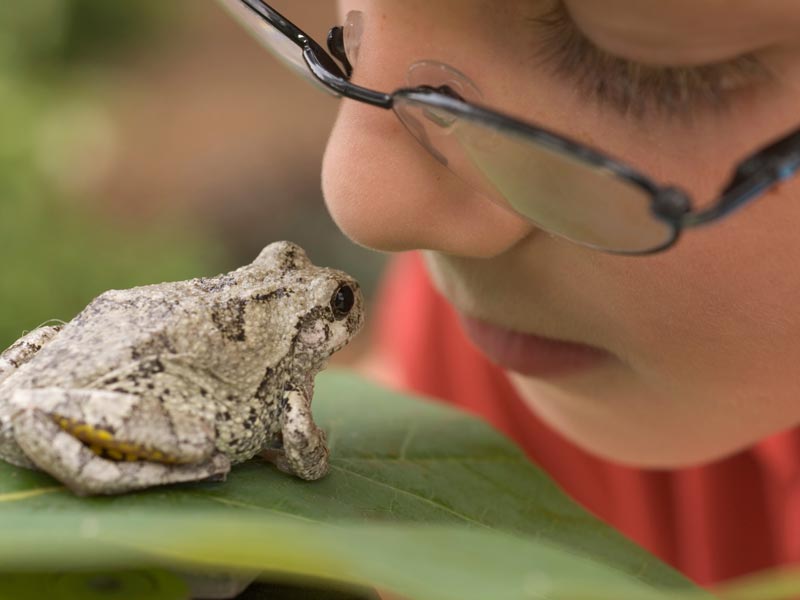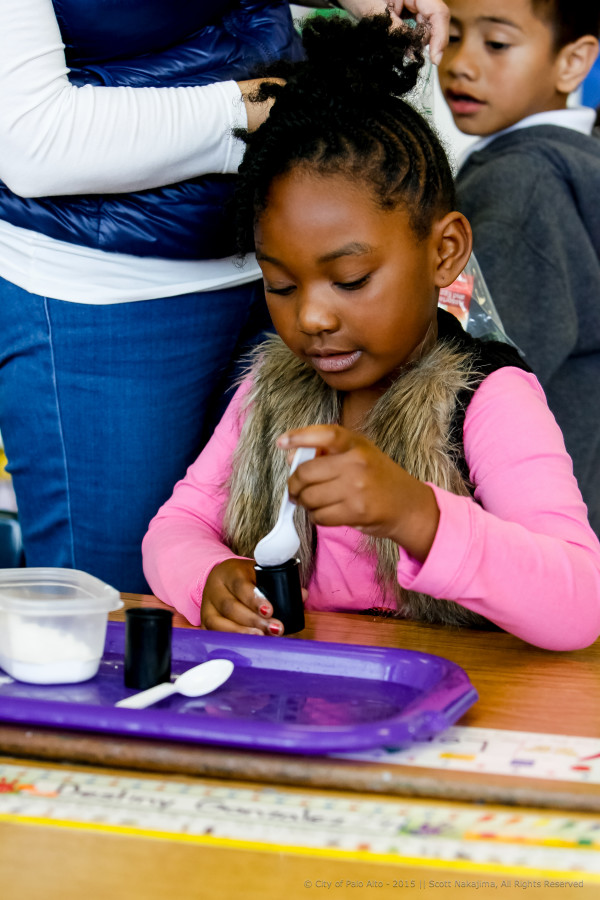 Neighbor's Corner
Upcoming Meetings
Date & Time: August 10, 2017, 7:00pm
Location: Palo Alto Junior Museum & Zoo, 1451 Middlefield Road, Palo Alto
Contact us for more information.
Past Meetings
Date: January 14, 2015
Location: Palo Alto Junior Museum & Zoo, 1451 Middlefield Road, Palo Alto
Construction Schedule
Coming Soon
How much money has been raised? We reached our $25 million fundraising goal on January 31, 2017. This $25 million will fund the construction of the new JMZ.
Where did the money come from? The money was raised from private funds from local families and foundations. Ten million dollars was raised from our incredible community of donors, and this was matched by a generous grant from the Peery Foundation, which pledged fifteen million dollars in matching funds ($1.5 for every $1 dollar raised). This $25 million gift to the City of Palo Alto is unprecedented, but reflects a commitment by the Friends, the Peery Foundation and our donors to this amazing place to keep it viable for the future.
Are there still opportunities to donate to the JMZ? We need your support! There are many ways to donate to the JMZ.
The new building will include a community wall (currently in the design process), where tiles or bricks can be purchased. The details of this feature and how to contribute to it will be coming soon.
The Friends of the Palo Alto Junior Museum & Zoo fund a vital Science Outreach Program, which provides regular science lessons to more than 1,600 students in Ravenswood City School District (East Palo Alto) each year, as well as schools in Mountain View and Sunnyvale.
We also raise money for Super Family Sundays. Super Family Sundays, held at the Palo Alto Junior Museum & Zoo, are appreciation days for families who have kids with special needs.
The Friends of the Palo Alto Junior Museum & Zoo raise money annually to support staff development, new exhibits, and capital improvements to ensure the JMZ remains usable and exciting. Please contact us or explore our website.
How will the JMZ change? The JMZ's values and mission of providing early science education, and inspiring children to love science and nature will not change. The facilities of the JMZ will improve, with more space for classrooms, exhibits, offices, and restrooms and with a significantly better layout that will be more visitor-friendly and more effective to use. We will also better meet environmental standards that we are not able to achieve with the current building.
Why are you rebuilding? I love the JMZ just the way it is. The current JMZ was built in 1941, and is now simply inadequate to meet current safety and educational expectations. The new building will be just as intimate and interactive as the current one, but viable for future generations of children.
How big is the new building going to be? The new building will be 14,500 sq. feet (compared to 8,868 sq. feet now).
Will there be an entrance fee? The City of Palo Alto intends to introduce a modest fee for entrance into the JMZ. This fee will support the daily operations of the JMZ, such as zoo and educational staff. The Board of the Friends of the Palo Alto Junior Museum & Zoo will continue to raise funds to ensure that all communities can participate in JMZ programs.
What will happen to the JMZ while you are rebuilding? The JMZ will be temporarily housed at Cubberly Community Center in Palo Alto.
How long will construction take? What will that mean to the neighborhood? The rebuild will take approximately eighteen months from groundbreaking – planned to commence in the spring of 2018. We are committed to keeping our neighbors fully informed about our plans, before and during the rebuild, and working with them to keep disruption to a minimum.
Who are the Friends of the JMZ? The Friends of the Palo Alto Junior Museum & Zoo is a non-profit organization committed to raising funds to support the JMZ beyond the money the City provides. The Friends funds the Science Outreach Program, which provides science classes to low-income schools in East Palo Alto and East Menlo Park at no cost to the schools. The Friends also funds Super Family Sundays, for families with children with learning differences and special needs. In addition, we raise money for capital improvements and new exhibits, such as Africa's Bat Habitat, Bobcat Ridge and the Buzzzz exhibit.
Will the City of Palo Alto still operate the JMZ? The City of Palo Alto and the Friends of the Palo Alto Junior Museum & Zoo will enter into an operating agreement where the Friends construct the new facility and the City will operate once construction is complete.
The Peery Foundation has issued a $15 million challenge grant to finance the new JMZ, giving one-and-a-half dollars for each dollar raised in the first $10 million tranche.
Early investors can be assured their funding will return many times its principal, not only from the Peery grant, but also in the general educational health and strength of our children and community, generation after generation.
The JMZ has demonstrated a consistent commitment to teaching high-quality, hands- on science to generations of children from the Mid-Peninsula - regardless of their economic background - that is transformational in their early education experience. Teachers from East Palo Alto and Palo Alto love these programs in their classrooms, and the children love the JMZ teachers. We are honored to partner with the Palo Alto Junior Museum & Zoo to ensure that it can bring science alive for future generations, as it has done so effectively in the past. "
Dave Peery, Managing Director, Peery Foundation
We are thankful to our JMZ Initiative donors!
Anonymous (4)
Abe Farag Family Foundation
Carolyn Amster
Melissa Anderson & Howard Look
Deborah Bailey
The Baker Family
Baldwin Family
Jeff & Jamie Barnett
Clay & Kelly Bavor
Annette Bialson & Gary Sharron
Jennifer, Aurélie, & Anaïs Bienaimé
Robert Bridger & Wendy Dransfield
Brin-Wojcicki Foundation
Bharat Family Fund
Brian & Jennifer Carlstrom
Hui (Debra) Cen
Sandra & Harry Cheung
Carmen M. Christensen (1913-2010)
Walter & Anne Clark
Denis & Aletha Coleman
The Mark Crady & Lucy Stapleton Fund
Bill & Tammy Crown
Ben Davenport & Lucy Zhang
The Thelma Doelger Trust for Animals
Phyllis and Bill Draper
The Dave & Cheryl Duffield Fund
The Elkes Foundation
Robin & Basil Enan
Flora Family Foundation
Stephanie & Ryan Frick
Marcel & Elisabeth Gani Philanthropic Fund of the Jewish Community                Federation & Endowment Fund
Phillipa & Alex Gawley
Patrick & Sarah Gibbs
John & Marcia Goldman Foundation
The Gordon Family Giving Fund of the National Christian
Foundation-Portland
Tim & Hilary Gudgel
Eric & Elaine Hahn
Ryan & Andrea Helft
Lisa and Dana Hendrickson
Marah & Jonathan Herbach
Sharon & Tyler Hoffman
Marv & Collette Hopkins
Paul & Melissa Hopkins
Gary Hornbeek & Susan Miller Hornbeek
Huang Pacific Foundation
Leannah Hunt
Matt Glickman & Susie Hwang Fund
Jacques M. Littlefield Foundation
Pitch & Cathie Johnson
Doug Kalish & Donna Bohling
KC Family Foundation
Chop & Annette Keenan
David & Maureen Kennedy
Scott Kepner & Melissa Beville Kepner
Trinity & Frank Klein with Asian Box
Mariela Kleiner
Cheryl Lathrop & Bern Beecham
LaureL Foundation
Marion Lewenstein
The Ludwick Family
Walter & Mary McCullough
Mario Family Foundation
David Markowitz
David & Lynn Mitchell
Moore Family Foundation
Elizabeth & Mark Moragne
Morgan Family Foundation
Glen Murphy & Lauren Ely
Marissa Mayer & Zachary Bogue
Merrill & Alicia Newman
Mary Obelnicki & Craig Silverstein
The David & Lucile Packard Foundation
The Phumbhra Living Trust
Allen & Janet Podell
The Rakowski Family
Allyssa Rapp
Chase Rapp
Rathmann Family Foundation
William Reller
Roger P. Roberts & Ariel Balter
Matt & Laurel Robinson
Peter & Beth Rosenthal
Jane Rytina & Jonathan Chadwick
Sereno Group
County Supervisor Joe Simitian & Mary Hughes
Chris Skarakis
The Smang Family Foundation: Ben Smith & Diane Tang
Jennifer Smith & Stephen Borota
Roger Smith & Judy Kay
Paula & Stephen Smith
Stitt Family
Scott & Shelly Taylor
Simon & Shamim Tong
The Tsern Foundation
Wagner Family Trust: Allison & Kevin Carlson
& Rob & Melissa Wagner
David & Malin Walrod
Ted & Michele Wang
Don & Anne Vermeil
Yellow Chair Foundation
Linton & Kisa Young
Silicon Valley Community Foundation
Acton Family Fund
Jake & Robin Reynolds Fund
John & Allison Marston Danner Family Fund
Frahn Family Fund
Koch Family Fund
Madeline & Isaac Stein Family Fund
Peter & Kristin Norvig Family Fund
Sands Family Fund
Steve & Missy Reller Fund
Wallace Family Fund 
Vanguard Charitable
The Angelo Family
Ranzetta Family Fund
Susan Rosenberg
Soderbery Family Fund
Donate to the JMZ Initiative
Make an investment in the Junior Museum & Zoo by donating online, in-person, or through a planned gift.
The Palo Alto Junior Museum & Zoo (JMZ) will be re-imagined and rebuilt, thanks to a $15 million matching grant from the Peery Foundation and $10 million in private donations from local donors. The Board of Directors of the Friends of the Palo Alto Junior Museum & Zoo (Friends) is pleased to present the $25… [Read More]
On November 21, 2016, designs and plans for rebuilding the Palo Alto Junior Museum & Zoo (JMZ) were presented to the Palo Alto City Council for review and comment in a study session. The project, named the JMZ Initiative, is a private/public partnership between the Friends of the Palo Alto Junior Museum & Zoo (Friends)… [Read More]
The Board of Directors of Friends of the Palo Alto Junior Museum & Zoo is pleased to present a prospectus for the JMZ Initiative describing the goals and milestones for the redesign and rebuild of the Palo Alto Junior Museum & Zoo (download the Prospectus here).  As the prospectus will show, many stakeholders have been… [Read More]